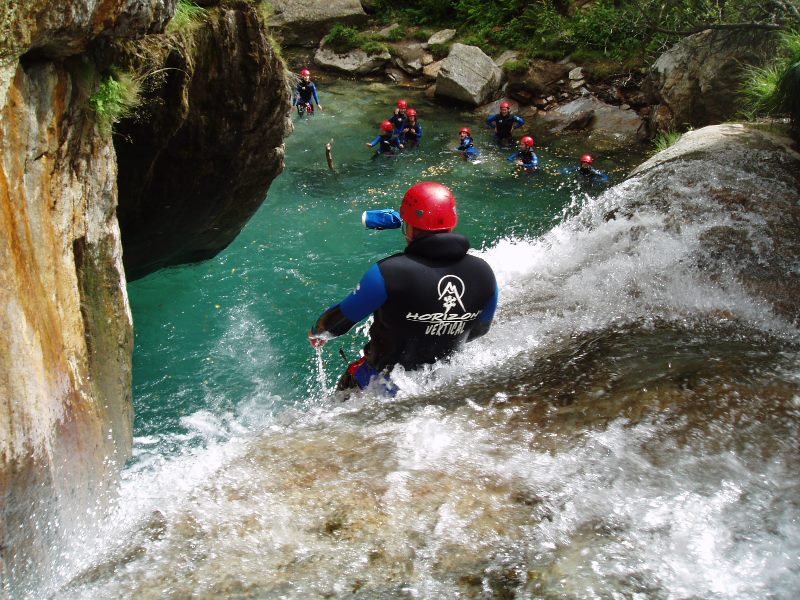 CANYONING (OR CANYONEERING) IN ARIEGE



Down from the mountains, water has dug through the rock and over time magnificent gorges hidden to the sight of casual hikers. Enter these remote places is discover a unique environment where water, rock, vegetation and light have created all together a canvas constantly renewed. Cascades of white foam, dizzying abseils, turquoise water basins succeed, and the game is to make its way downstream using alternativelly swimming, jumping (not mandatory!), slidings and abseiling … Such an adventure! If you love nature, water, and strong emotions, canyoning is made for you. The nearest canyons from Toulouse are located in Ariege and are just perfect for both initiation and more technical curses.
We also offer in spring and in autumn trips to Spain (Mascun, Gorgas Negras and many other canyons in Sierra de Guarra or Monte Perdido) and in the Pyrenees Orientales (Llech canyon). Whatever your choice, unforgettable scenery, adventure and fun are waiting for you !
Practice from March or April to end of October, depending on weather and water conditions. All our trip are
Hald day trip – Discovery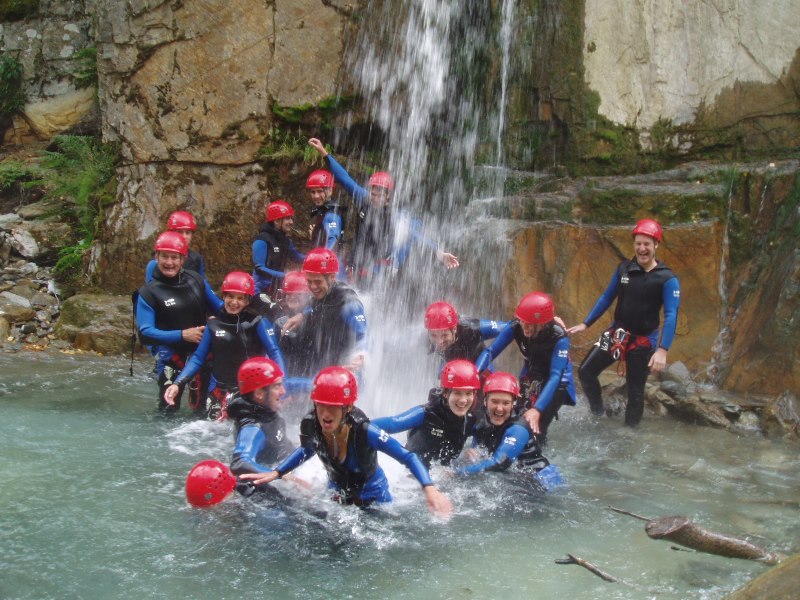 This level will give you a complete overview of the activity, from equipment, safety rules to basic rope technics (abseil, zip lines…) and jumping technics. And, of course, all the aquatic and recreational pleasures of canyoning!
Duration : Half day trip, around 2 hours in the canyon of which you may had 15 to 30 min. of walking, time to gear, and breaks.

Level : Beginners. From 11/12 years hold. You need to enjoy water activities, be in a good physical state, and be able to swim.

Number of participants :  Departure guaranted from 4. 8 to 9 persons per guide, depending on the canyon. Capacity of guiding up to 24 persons in the canyon simultaneously (3 guides).
Découverte Demi-journée Individuel

€44

Découverte Demi-journée Groupe

€250
Initiation / découverte journée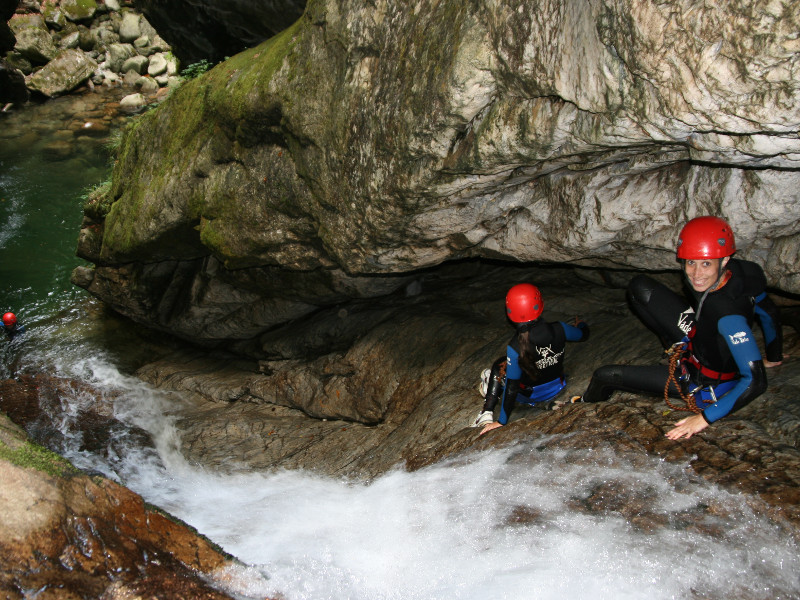 En journée nous avons plus de temps et nous pouvons nous attaquer à des canyons plus longs et plus complets. Ce sont de véritables aqualands naturels où circulent des torrents d'eau turquoise. C'est un parcours aquatique et ludique qui vous attend, une succession de sauts, toboggans, descentes en rappel…. Tout un programme !
Durée : Pratique en journée, soit de 3h à 5h de descente environ auxquelles il faut ajouter selon les canyons de 30 à 60 min de marche d'approche plus le temps de préparation et les pauses.

Niveau : Débutant à partir de 12 ans. Il est nécessaire d'aimer les activités aquatiques, d'être agile et en bonne condition physique, et de savoir nager.

Nombre de participants :  Départ assuré avec minimum 4 personnes.  8/9 personnes par moniteur maximum selon la difficulté du canyon. Possibilité d'encadrer 24 personnes selon le canyon simultanément (avec 3 moniteurs).
Initiation Journée Individuel

€65
FEATURED

Initiation Journée Groupe

€410
Perfectionnement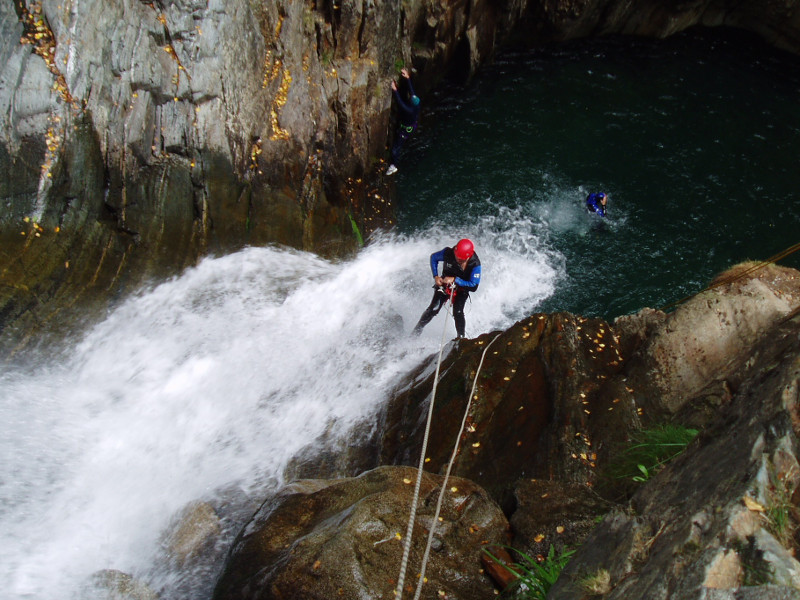 Cette journée est destinée à des personnes ayant une bonne maîtrise du rappel et des techniques de corde. En effet, les canyons fréquentés à ce niveau ont un profil très vertical.Ils sont souvent longs et techniques, et plus engagés. Ils conviennent parfaitement aux personnes qui souhaitent se perfectionner.
Durée : En journée, soit de 5h à 7h de descente environ auxquelles il faut ajouter selon les canyons de 1h à 2 h de marche d'approche plus le temps de préparation et les pauses.

Niveau : Autonome sur corde et à partir de 15/16 ans. Il est nécessaire d'aimer les activités aquatiques, d'être agile et en bonne condition physique, de savoir  nager et d'avoir déjà une pratique du canyoning.

Nombre de participants : Départ assuré avec un minimum de 4 personnes.  6/8 personnes par moniteur maximum selon la difficulté du canyon
A partir de

Canyon Sportif

€85

Nous consulter : devis gratuit sur simple demande